In the United States, Veolia Nuclear Solutions - Federal Services (VNSFS) channels its nuclear capabilities and the Group's broader water, waste and energy experience and technologies to provide specialized services across the U.S. and Canada.
As a leading partner in facility operations, waste management, infrastructure and technology applications in nuclear and high-hazard environments, VNSFS delivers these capabilities, along with Veolia's vast resources, to the U.S. Government, and commercial nuclear and Canadian facilities.
Facility-cleared company, structured to perform work on DOE and DoD sites
Current projects and operations at five DOE sites
Expanding set of discriminating technologies for waste management & facilities operations
Design, analysis, testing and infrastructure services for a wide range of nuclear/industrial applications
Demonstrated performance in high-risk environments
Advanced engineering and delivery of robotic/remote handling solutions
Reach-back capability to all Veolia resources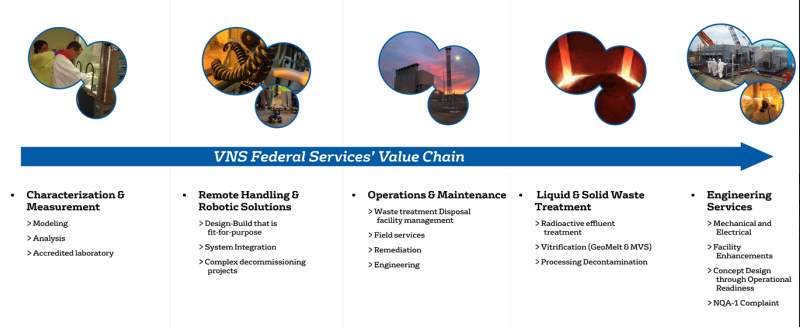 VNSFS' technical representatives are knowledgeable and well-trained, with extensive experience in waste management and treatment. Our team has responded to some of our clients' most challenging and problematic nuclear cleanup situations.
For all of our projects, we focus on safely reducing lifecycle costs for waste and water management and facility operations by applying knowledge based on decades of operational experience, leveraging global depth and know-how, building on our technology platforms including 2000+ patents, 350+ liquid technologies, and 200+ specialized robotic systems.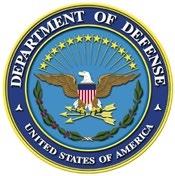 Why choose us?
VNSFS is a company formed to deliver Veolia's robust capabilities to the U.S. government and across the North American nuclear industry. VNSFS is a subsidiary of Veolia Nuclear Solutions, backed by thousands of employees across the globe and and dedicated to providing solutions to the nuclear industry's most challenging issues.
Backed by Veolia Nuclear Solutions thousands of employees and patents, VNSFS delivers Veolia's full suite of services and technologies. VNSFS is dedicated to providing solutions on nuclear, waste management, remediation and secure infrastructure challenges.
Our integrated value chain includes a broad range of expertise, technologies, and engineering services:
Characterization & Measurement 
Liquid & Solid Waste Treatment
Remote Handling & Robotics
Engineering Services
Operations & Maintenance
VNSFS has extensive background in managing and supporting large complex projects for the federal government, generally involving water or waste issues and frequently in high hazard environments where safety is the paramount concern.