Located in Codolet, in the French Gard region, the CENTRACO site provides a safe and competitive service for the treatment of radioactive waste and effluents of low and medium radioactivity as well as industrial solutions that limit the impact of these wastes and effluents on the environment.

Since 2015, Veolia Nuclear Solutions has been collaborating with Cyclife in the continuous improvement of its industrial performance, but also in achieving its quality, security, radiation protection and safety objectives.

Today, the various contracts won today represent an important part of Veolia Nuclear Solutions' business in France.
More precisely:
Nuclear Logistics of the CENTRACO workshops: insulation, scaffolding, cleaning, logistics and internal waste management of the "Controlled Zone."
Operating the metal waste treatment workshop upstream from the fusion furnace. This workshop is in charge of receiving, sorting and scaling the metal waste from nuclear operators. Veolia Nuclear Solutions must constantly ensure the compliance of waste sent to the fusion furnace according to the requirements of this installation. These arise from stringent safety and security terms.
Operating the reconditioning glovebox workshops for non-conforming incinerable waste (unauthorized waste) prior to incineration
Operating the CENTRACO container management system for receiving metal waste
In addition, as part of a Cyclife contract with EDF to declutter the storage areas of nuclear power plants, Veolia Nuclear Solutions has a fifth contract consisting of sorting historical waste, rejected tools, etc., in containers arriving at CENTRACO.

Veolia Nuclear Solutions is committed to the success of these contracts with strong industrial stakes, confirming its leading position in the management of nuclear wastes.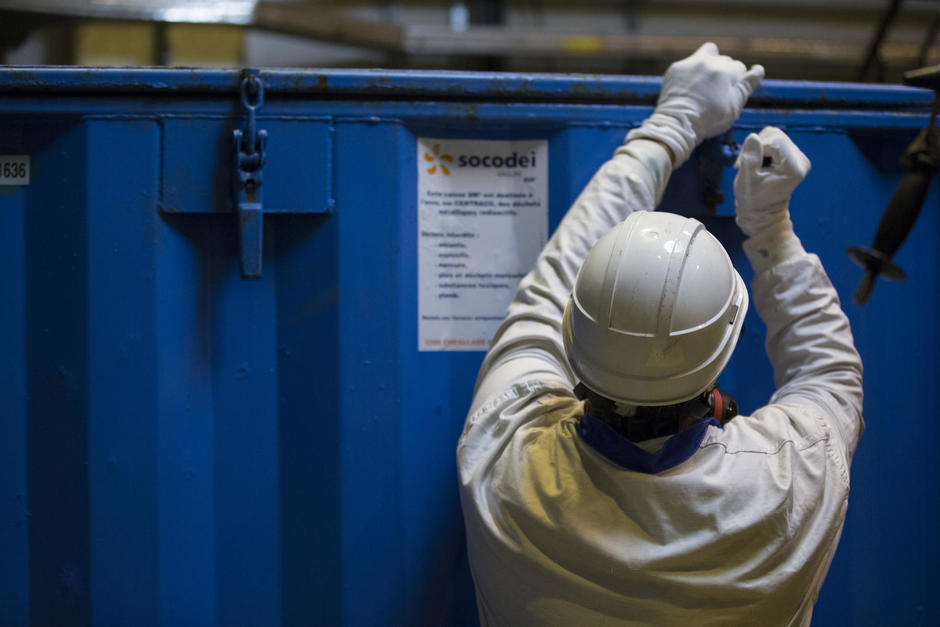 Veolia Nuclear Solutions has been operating the industrial center for the collection and storage of very low-level radioactive waste (Centre Industriel de Regroupement, d'Entreposage et de Stockage - CIRES) since 2008. 
Veolia Nuclear Solutions is involved in managing and operating nuclear facilities treating radioactive waste. We have acquired experience over several years, combined with nuclear safety expertise in Europe, Japan and the United States.