July 20th and July 21st, Veolia Nuclear Solutions (VNS) will be attending Decom 2022 followed by NDA Supply Chain in Telford at the Telford International Centre.
Decom 2022
We invite you to meet our team on 20 July at Decom 2022 to hear about how VNS comprises the most comprehensive range of technologies and services for legacy facility clean-up, decommissioning, and the management and treatment of radioactive waste, including Geomelt®. our industrial leading vitrification technology. You can meet us at the event on stand no. 4.
NDA Supply Chain
The next day sees VNS at the NDA Supply Chain event on 21 July at Telford where delegates are invited to come and Meet Dexter™ - Veolia Nuclear Solutions' touch-sensitive remote manipulator system. It replicates the flexible, fine motor functions of a human arm and the touch sensitivity of a human hand in an environment where humans simply can't go.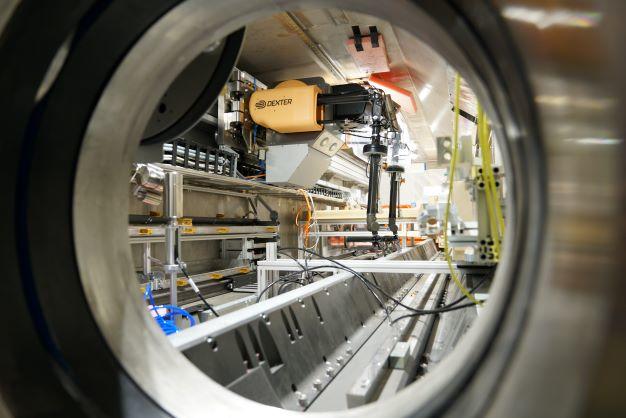 Delegates will get the chance to see the same technology that is currently being deployed in Fukushima, helping to return reactor no. 2 to a safe state.