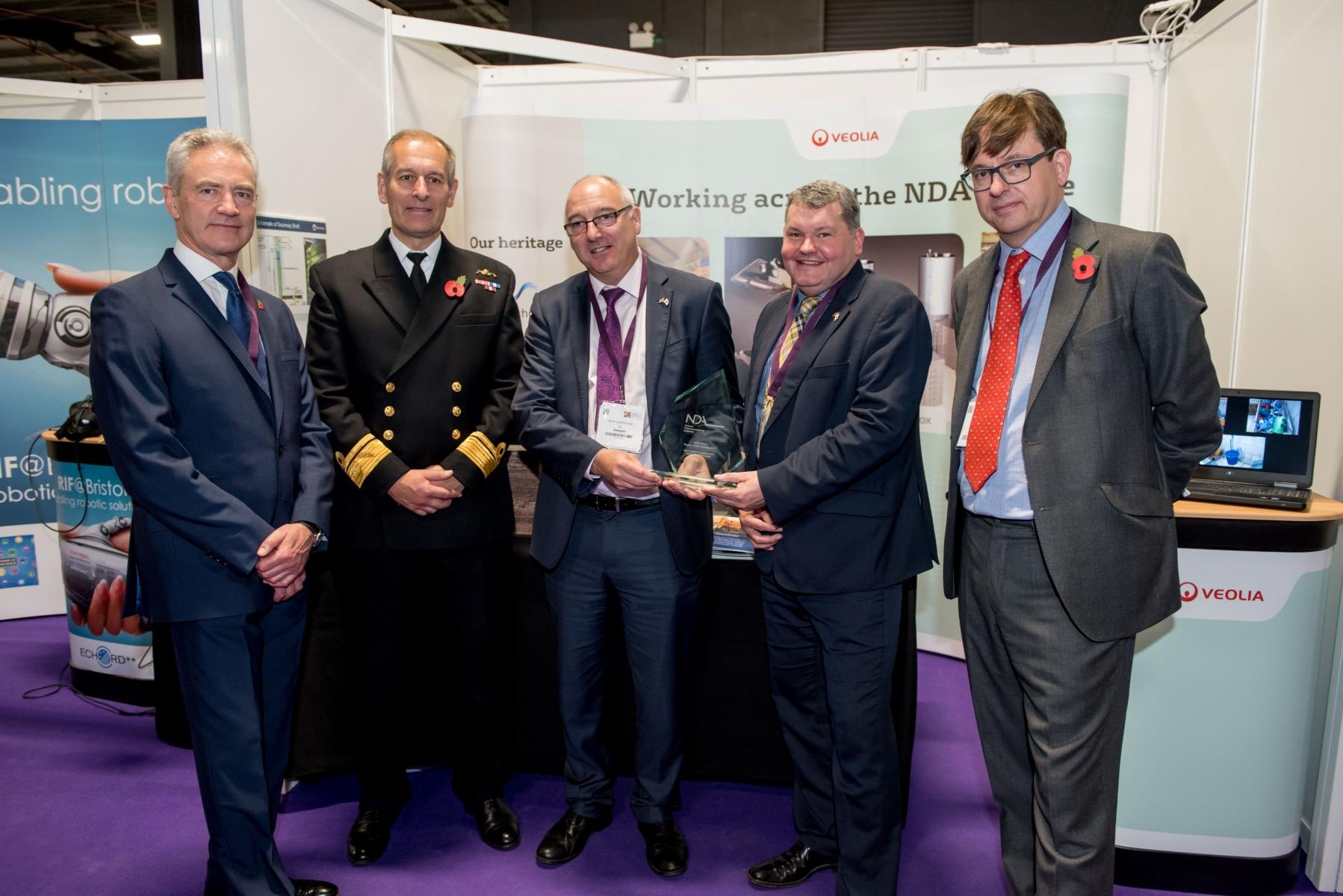 The annual NDA Supply Chain Event and Awards Ceremony, held at Event City, Manchester was launched in 2012.  The events are jointly sponsored by the NDA and its Site License Companies, to celebrate and acknowledge the supply chain's vital role in delivering progress in decommissioning across the UK estate.  This event attracted around 2000 individuals, with over 300 companies exhibiting from the UK and wider International supply chain, making it the largest supply chain event in Europe.
 
A proven approach in decommissioning projects
The work being delivered by Veolia Nuclear Solutions in conjunction with Mitsubishi Heavy Industries (MHI) is for the investigation of the internals of one of the stricken reactors. This includes the development of a robotic access device with a range of tools and remote maintenance manipulator, all based on the proven approach of the company's technology in fusion at UKAEA Joint European Torus (JET) - focal point of the European fusion research program -, and current work in NDA decommissioning projects at Sellafield and Dounreay.
A table-top model of the Dounreay Site Intervention Platform designed and built by Veolia Nuclear Solutions attracted considerable interest at the company's stand in the Innovation Zone at the supply chain event.
 
An award dedicated to Veolia's commitment
The awards include 4 categories: skills, innovation, collaboration and exports. The last one -won by Veolia- is an award for companies who have successfully exported overseas, from concepts, products and services originally conceived or implemented in the NDA estate. This award celebrates Veolia's commitment and the value we bring on a daily basis.
 
Read more:
> https://www.gov.uk/government/news/awards-recognise-supply-chain-excellence
> http://decommsupplyevent.co.uk/