Wrap up of VNS at WMS 2022
Phoenix, Ariz. – Veolia Nuclear Solutions (VNS) successfully put its mark on the 2022 Waste Management Symposia conference earlier this month, highlighting the company's broad range of global capabilities and ongoing innovations helping to reshape the radioactive waste management industry. From the conference opening reception to the UK Pavilion, throughout the conference hall and the technical program, the team of VNS attendees demonstrated why 2022 is shaping up to be an exciting year for the company.
VNS's Presences at WMS
A year after the annual gathering of the top radioactive waste management practitioners was limited to a virtual gathering by the Covid-19 pandemic, more than 2,000 U.S. government officials, regulators and industry experts from around the world were able to convene in person to network, learn and focus on this year's conference theme, "Globally Focused, Innovative, Connected." VNS, as a primary sponsor of the event, was a vocal presence, with VNS, VNS UK and VNS Federal Services (VNSFS)all represented and focused on highlighting how VNS takes advantage of its deep experience, technological development and diverse service capabilities to deliver for clients.
VNSFS President & CEO Billy Morrison, who serves on the WMS Board of Directors, called the conference a rousing success.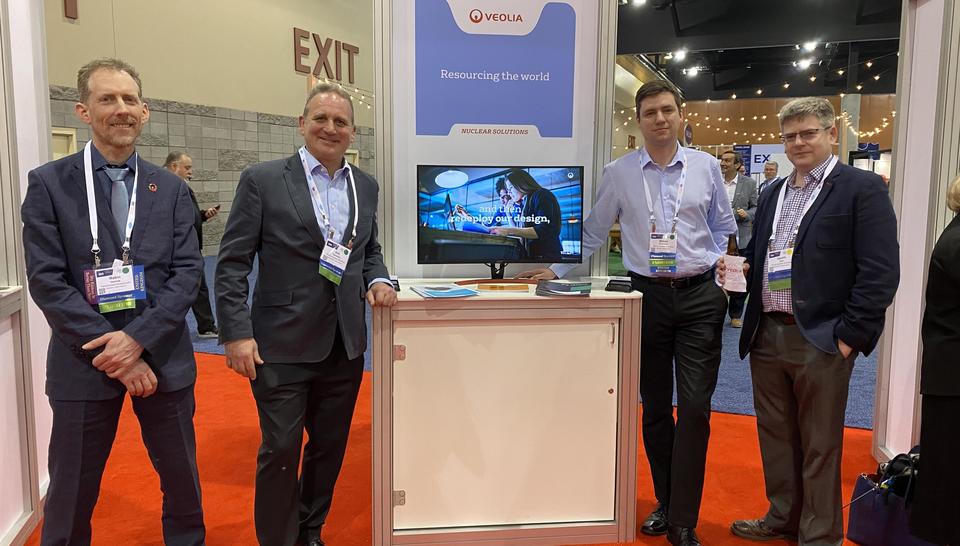 VNS UK Team at the UK Pavilion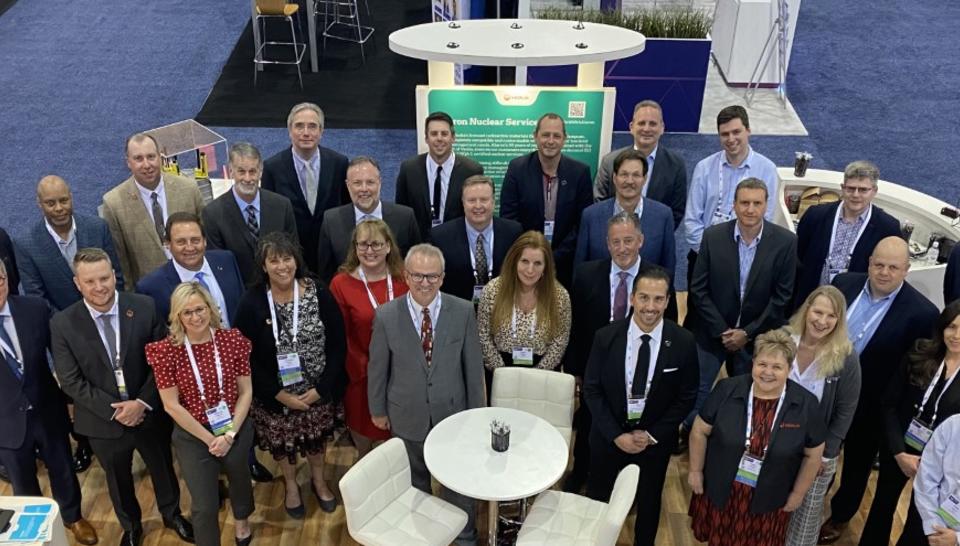 The VNS Team at VNSFS Stand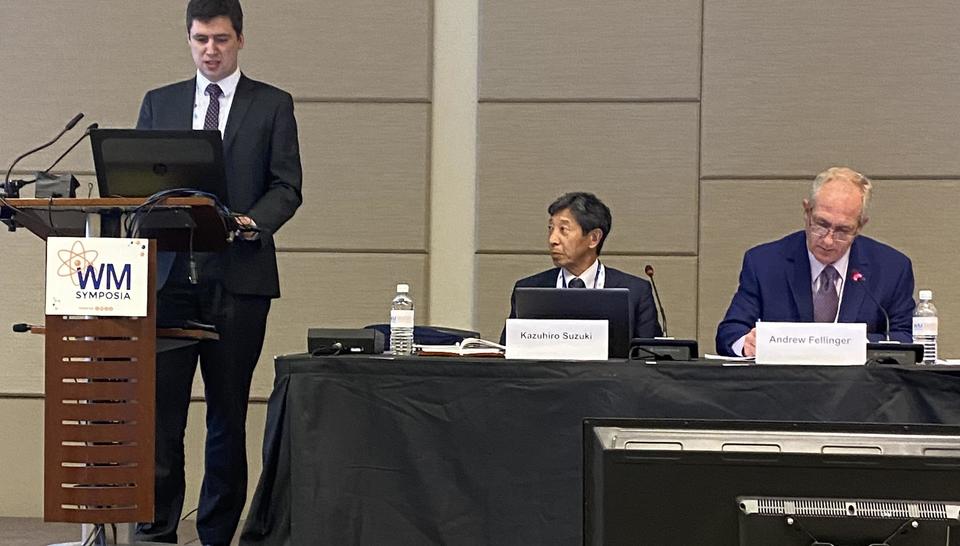 Simon Delavalle's Presentation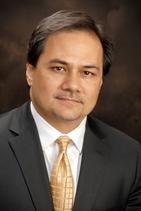 Our pioneering Veolia team took full advantage of the setting to highlight our impressive range of capabilities and our strengths as an innovative partner. Our young federal enterprise continues to gain momentum with many planned successes for 2022, including the opening of a second GeoMelt® plant in the U.S. to treat and dispose of DOE and commercial nuclear mixed low-level and reactive wastes, and our continued work supporting critical waste management projects around the world.
Among the highlights of this year's meeting was a special conference pavilion focusing on the UK nuclear industry. Will Foord, CEO of VNS UK, said VNS' presence as a featured presenter in the pavilion and in the broader conference hall allowed it to exhibit VNS' technology capabilities while also refreshing existing and forging new relationships with key industry stakeholders across the waste management sector.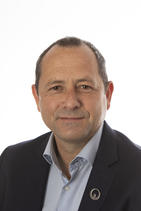 As an organization seeking to help our clients meet the challenges of treating and clearing up some of the world's most difficult pollution, we demonstrated through our panel sessions, exhibition presence and dedicated people that we can, and do, make a difference. I'm very much looking forward to working across the teams to drive forward some of the fresh new ideas and opportunities coming out of the event.

The conference's technical program featured more than 600 presentations over five days, providing an opportunity for VNS subject matter experts to share how our combination of deep and varied experience, technological innovation, and operational know-how is helping partners. 
Highlights included:
Brett Campbell, Vice President of Technology Deployment at VNSFS

, gave a presentation on "Can Technology Really Transform the Way we Handle Radioactive Waste." The presentation used the journey of VNS' patented GeoMelt®Technology from concept to deployment to highlight how technology is reshaping the nuclear waste industry today. Campbell specifically highlighted Veolia's work with the Idaho National Laboratory (INL) to conduct phased testing of GeoMelt® on sodium contaminated waste at INL. The result: a fundamentally robust treatment technology capable of being modified to treat a variety of challenging waste streams.

Simon Delavalle, Chief Technical Officer at VNS UK

, provided an update and presentation on the recent delivery of the Primary Containment Vessel Investigation (PCVI) Boom to Japan, a critical step in helping solve the retrieval of fuel debris within the damaged reactors at the Fukushima site. He discussed VNS' long support for the PCVI project throughout its lifecycle and gave a compelling overview of how VNS' integrated approach to deploying technologies such as the PCVI Boom is assisting in the long-term mission at the site.

 

Ron Mitchell, Deputy Director of Technology Operations at VNSFS

, led a team of Veolia employees to discuss the topic "Advanced Retrieval and Disposition Techniques for Remote Handled Mixed Low-Level Waste." He presented a case study of Veolia's work with INL to use technology to help rethink legacy retrieval and disposition approaches, including utilizing a fit-for-purpose remote retrieval system to retrieve and size-reduce contaminated liners that can then be vitrified with GeoMelt®. 

Glenn Henderson, Vice President of East Coast Operations for VNSFS,

gave a presentation updating stakeholders on Veolia's Alaron site in Pennsylvania, laying out a series of onsite improvements, including advanced ultrasonic cleaning, laser ablation decontamination, expansion of site rail capacity, and large component segmentation. He also discussed how the company is poised in 2022 to integrate new technologies, such as the GeoMelt® vitrification system and the expansion of water quality separations engineering and technologies.  

Jim Kriskovich, Vice President of Engineering at VNSFS

, participated in a roundtable discussion on "The Future of Nuclear Air Cleaning at DOE Sites." Several different topics were discussed, including test results from the Filter Test Facility, as well as converting all the DOE Ventilation Standards into ASME AG-1 (Code on Nuclear Air and Gas Treatment). Jim is a subject matter expert on Ventilation in the DOE complex. After the Roundtable, he was asked by the Director of the Office of Nuclear Safety to serve on a task force between DOE HQ and the ASME Committee on Nuclear Air and Gas Treatment. This group will evaluate the DOE Ventilation Standards and identify the requirements that should be identified in ASME AG-1 before the next Addendum to the code is released.
These presentations and the broader conference allowed VNS to demonstrate its talent and expertise in a way that should drive future success for the company, according to David Campbell, VNSFS senior vice president for corporate growth and strategy.
"This conference was great for our business development team as it really reaffirmed the progress we've made in the last four years getting our Veolia federal brand out in industry with the number of interactions and project opportunities we've developed over the years and that continue to come forward," Campbell said.