Handford's Environmental Restoration Disposal Facility (ERDF)
In the U.S., workers at Hanford's Environmental Restoration Disposal Facility (ERDF) in Washington State, operated by Veolia Nuclear Solutions - Federal Services (VNSFS) since 2013, recently came up with an innovative way to recycle diesel fuel from contaminated construction equipment.
In late 2021 and the first part of 2022, the ERDF team received contaminated equipment for disposal that contained diesel fuel. By transferring that fuel to equipment used in contaminated areas of the landfill, the ERDF team saved thousands of dollars in transportation and treatment costs. The new approach also has environmental benefits.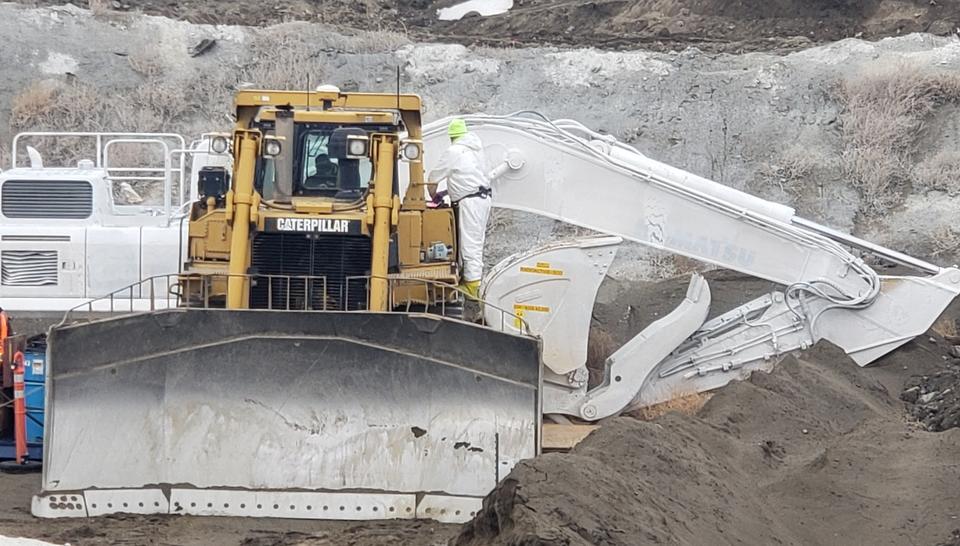 Fuel is being transferred from an excavator (white because it was sprayed with a fixative after coming out of an airborne contamination area) to a D9 Caterpillar dozer.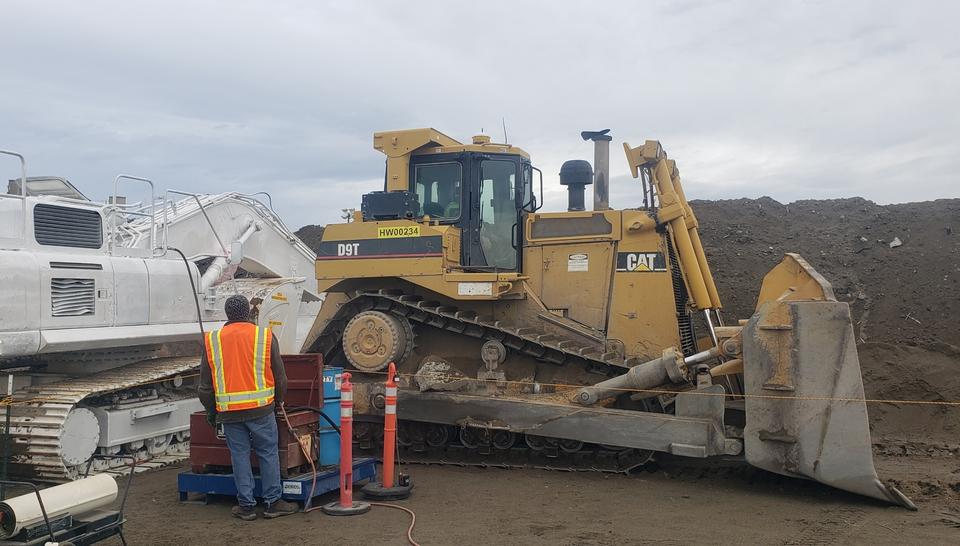 The fuel is transferred to this dozer, used to push waste materials after they are dumped in the disposal cell.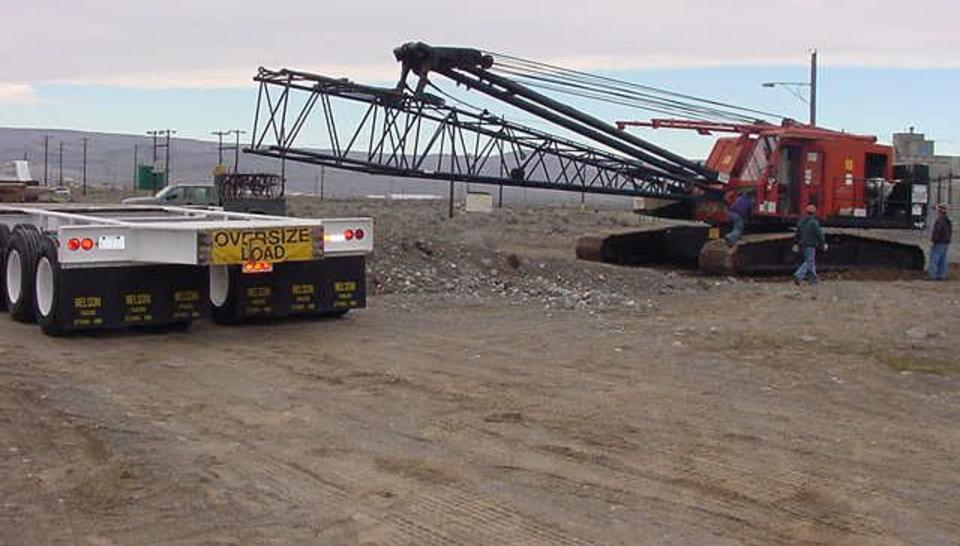 The crane that was used in the recent demolition of the Plutonium Finishing Plant at Hanford - it arrived at ERDF recently and contains about 60 gallons of diesel, which will be transferred to ERDF equipment prior to the crane's disposal.
Contaminated Diesel Fuel
The diesel fuel in the equipment that arrived at ERDF would have required treatment before disposal or would have been sent more than 2,000 miles to a specialized treatment facility in Tennessee to be burned in an incinerator. Another option would have been to simply run the equipment until the fuel ran out – both a waste and an unnecessary burden to the environment. Instead, the transportation, disposal and environmental costs of these options were eliminated by recycling the fuel and using it in other pieces of ERDF equipment.
The U.S. Department of Energy's (DOE) Largest Landfill
The 107-acre ERDF, commonly referred to as the hub of Hanford Site cleanup, is the U.S. Department of Energy's (DOE) largest landfill and is authorized to accept, stage, treat and dispose of low-level radioactive, hazardous and mixed wastes generated by Hanford environmental restoration activities. Waste disposed of at ERDF is required to be in a stable and solid form.
The work that VNSFS performs at ERDF is part of the Central Plateau Cleanup Company scope of work for DOE at Hanford.
The fuel transfer has been carried out at ERDF twice in the past four months with another transfer planned in the coming weeks.