Mr Loughborough joined VNS UK as Managing Director in 2017. Since that time the company has undergone significant change culminating in the opening of a new UK headquarters in September this year which combines purpose-built innovation hubs, a technology centre and collaborative office space as the company continues to invest in, and develop, its technology led projects.  Most recent successes for the company include:
The delivery of unique, British designed and built long reach robot arm technology to Japan.  The remotely operated articulated boom system along with its Dexter system was delivered in July 2021 and is undergoing testing before deployment in 2022 to help with the ongoing restoration of the Fukushima Daiichi site. 

Being recognised as innovators in hazardous waste sorting and segregation. In September 2021 VNS secured funding from the Nuclear Decommissioning Authority and Innovate UK for a radioactive waste challenge. It

is a recognition of the VNS team's pioneering work in the development of robotic and remote handling solutions to address the broad range of hazardous waste challenges faced around the globe.
Will Foord joined VNS UK as Commercial and Sales Director in February 2021. He has a significant track record of leading teams within blue chip construction engineering companies in the energy and aerospace sectors. His most recent experience includes Rolls Royce Civil Nuclear where he was responsible for an international team and their strategic development, risk management and operational transformation.   He will be supported by Jon Halladay who is promoted to the role of Deputy Managing Director VNS UK alongside his operations role. Jon has considerable experience in the nuclear sector most recently spending four years with the DIT and previously delivering major programmes for major blue-chip companies such as Cavendish. 
Dominique Richit, VNS Chief Executive Officer said "Under David's leadership, we have seen VNS UK continue to innovate and deliver value for our clients, and consistently contribute to the Groups overall growth. We have seen the business grow over 400% in the past 5 years and is now supporting some of the most challenging environmental clean-up programmes around the world. The Board is very grateful for his exceptional contribution and knows that VNS will continue to benefit from the passion and expertise he has brought to the company during his tenure. We are especially thankful for how David has exemplified Veolia's values every day in creating a positive impact on our people, our customers, and the sustainability of our society in balance with the planet.
"The Board is delighted to promote Will Foord to the role of Managing Director of VNS UK. Having worked in the nuclear sector in a variety of senior management roles, Will has a deep understanding and experience of our business, the industry, our clients and the markets in which we operate. He has an impressive track record of delivering consistent high-quality performance. The Board warmly welcomes Will to the role and, alongside his management team, wish him every success."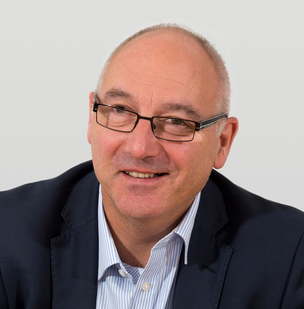 "Having recently reached a significant milestone birthday, and after 35 years in the industry, the time has come for me to retire. The time I've been with VNS UK has been the highlight of my career and I would like to thank every single person in this fantastic company for their continued hard work, dedication, and passion. My decision has only been made easier because of the highly effective and experienced leadership team in place and I congratulate Will and Jon on their appointments and know that I will leave this business in very capable hands. I am extremely proud that from exceptional technology and talent, we have built a solid foundation for sustainable growth. I look forward to tracking VNSs continued success in delivering innovative solutions, tangible results; and in supporting the clean-up of some of the world's most hazardous environment to make the world a safer place for all of us."