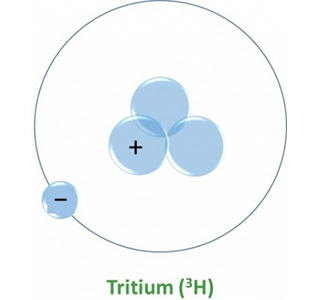 The 
MDS
® had successfully achieved Technology Readiness Level 6 (
TRL-6
), which is based on international guidelines and implies the technology is reliably ready for deployment in commercial applications. The Technology Readiness testing was conducted by an international group of experts who were chaired by the co-author of the U.S. Department of Energy Technology Readiness Assessment guidelines and a reviewer for the U.S. National Academy of Sciences.
MDS® was designed to create a pre-commercial tritium-removal system that included a full-scale catalytic exchange column in order to allow better understanding of real-world performance and cost information over a wide range of initial contamination levels. With its modular design, the system is easily scalable to achieve greater processing capacities, from just a few cubic meters per day to 400m³/day and higher.
The MDS®prototype completed commissioning mid-April. Since then, Veolia Nuclear Solutions has continued work on optimizing the prototype, making changes that have yielded significant cost and decontamination achievements. The system has exceeded by three times Veolia Nuclear Solutions' initial tritium decontamination objectives for the prototype's scaled-up catalytic exchange column. This result enables shorter columns than originally envisioned for commercial applications. Further optimizations and testing have since confirmed that the column throughput now also exceeds the design goals. The combination of optimizations has also reduced earlier cost estimates for MDS® systems.
Testing was conducted under the internationally recognized Technology Readiness Assessment (TRA) guidelines originally developed by the US National Aeronautics and Space Administration (NASA) and modified for nuclear applications by the US Department of Energy (US DOE), UK Nuclear Decommissioning Authority (UK NDA) and other leading agencies as a procurement tool to assess the commercial viability of promising new technologies. An international committee of experts was assembled to access the Technology Readiness Level of the prototype MDS® under the TRA guidelines.
Chaired by the co-author of the US DOE TRA Guidelines and a reviewer for the US National Academy of Science (US NAS), the TRA committee consisted of scientists from the US Savannah River National Laboratory (US SRNL), the UK Nuclear National Laboratory (UK NNL), a former Program Manager and Director for the US Pacific Northwest National Laboratory (US PNNL) and the former Assistant Secretary for the DOE Office of Environmental Management Program (DOE-EM) who introduced the TRA process to the US DOE.
The TRA committee reviewed the MDS® technology maturation program and results against the TRA guidelines and concluded that the system had achieved a Technology Readiness Level 6 (TRL-6). A TRL-6 status implies a maturity threshold of sufficient fidelity in the relevant environment with suitable controls and supporting engineering design and economic estimates that the technology is reliably ready for deployment in commercial applications.
Veolia Nuclear Solutions is continuing its optimization and testing program with the goal of achieving additional performance and cost improvements.