Veolia Nuclear Solutions – Federal Services (VNS-FS) announced the U.S. Department of Energy (DOE) awarded the company 98 percent of its annual award fee for its operations at the Hanford 222-S Lab, citing the company's significant improvements to laboratory operations.
The award fee scorecard, for the period of Sept. 21, 2017, through Sept. 20, 2018, comes from DOE's Office of River Protection (ORP), which oversees Veolia Nuclear Solutions -- Federal Services' laboratory analysis and testing services contract at the 222-S Lab. Veolia Nuclear Solutions - Federal Services "significantly improved the laboratory operations by initiating new project management approaches, identifying and resolving quality affecting issues, improving the analytical instrument maintenance program, expanding the use of automated bar code reading, and identifying improvements to sample analysis and waste handling processes," DOE said in the scorecard.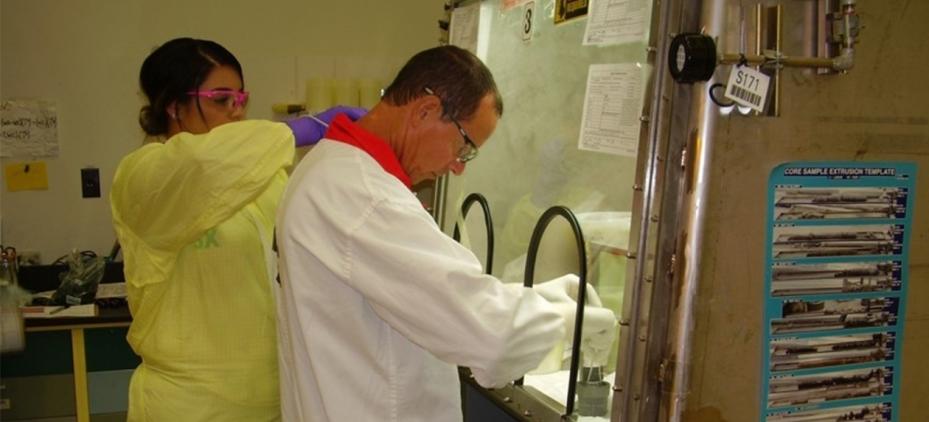 The 70,000 square-foot onsite laboratory facility analyzes highly radioactive samples of tank waste and other materials to support several Hanford cleanup projects. The Hanford Site is one of the largest nuclear cleanup efforts in the world, remediating legacy waste from World War II and Cold War plutonium production. This year's 98 percent award fee improves on its fiscal 2017 award of 96 percent.
In the latest review period, Veolia Nuclear Solutions - Federal Services  earned 100 percent of its performance-based initiative fee for delivery, evaluations/proficiency tests, and maintaining hold times. "I am very proud of the efforts our staff have put forth in achieving this fee determination," said Susan Kon, Hanford 222-S Laboratory Manager. "We recognize the important role the 222-S Lab plays in achieving the Hanford cleanup mission and remain committed to safely delivering timely and accurate results to our customers."
In issuing the award fee determination, DOE recognized Veolia Nuclear Solutions - Federal Services  for achievement of the Voluntary Protection Program (VPP) Legacy Star Status, an important recognition of the lab's commitment to safety above and beyond DOE orders and OSHA standards.
DOE recertified the 222-S Lab as a VPP Star Site on Dec. 20. The lab's safety program "includes a strong employee involvement element," DOE's Office of Environment, Health, Safety and Security wrote in its onsite review report. "Managers empowered employees to participate in safety and health programs by collaborating with employees and implementing initiatives that maintain open lines of communication and promote a clear understanding of safety and health responsibilities."
In addition to 222-S, Veolia Nuclear Solutions - Federal Services manages the Environmental Restoration Disposal Facility for CH2M Hill Plateau Remediation Company and provides engineering support to the three Hanford prime contractors across the remediation, tank operations and mission support areas. Veolia Nuclear Solutions - Federal Services is also currently delivering projects and operations in support of the Idaho National Laboratory, Oak Ridge Reservation contractors, and the Portsmouth and Paducah Gaseous Diffusion Plant cleanup projects.
Veolia Nuclear Solutions - Federal Services  is a company formed to deliver Veolia's robust capabilities to the U.S. government. It is a subsidiary of Veolia Nuclear Solutions, backed by thousands of employees and more than 2,000 patents, and dedicated to providing solutions on nuclear, waste management, remediation and secure infrastructure challenges. Together, Veolia Nuclear Solutions and VNS-FS deliver an integrated value chain to the nuclear industry that includes a comprehensive range of innovative technologies and robotics, engineering, waste operations, and infrastructure and analytical services for facility operations, remediation, decommissioning, and the treatment of radioactive waste.
In support of the U.S. Department of Energy (DOE) mission to remediate and restore U.S. Defense facilities, our access robotics and waste Separation & Stabilization technologies have been deployed with great effect.